Doug Hollandsworth, President and CEO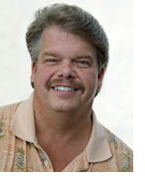 Founder and Mastermind behind Golflife Marketing. Doug built his career in the golf marketing and media business for over 25 years. He hosted the #1 golf radio talk-show in the southeast for over eight years. He published GolfLife magazine and hosted "Golf Southern Style," a syndicated TV show about golf in the South for a number of years.
Doug has provided marketing expertise to companies such as Volvo of North America, Top Flite, Ben Hogan, Pepsi, Delta Air Lines, and resorts such as Marriott's Stone Mountain Golf Resort, Colonial Williamsburg, and The Robert Trent Jones Golf Trail. Doug has also worked closely with the PGA TOUR, the CHAMPIONS TOUR, and LPGA.
Along with his responsibilities with GolfLife Marketing, Doug is the Associate Publisher of Golf & Travel Magazine Associate Publisher USA, the US #1 Regional Golf Magazine. Doug has worked with Travel Host and LifeWay Magazines as Travel Editor. He currently is the travel expert for 7 golf and travel websites that reach over 3 million viewers monthly.

Doug is the leading golf travel expert in the United States.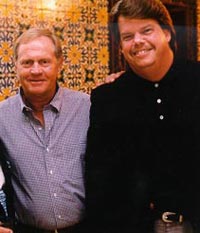 Doug Hollandsworth
with
Legendary Hall of Famer
Jack Nicklaus
Dennis Seger, Western Regional Director of Sales and GolfLife's Office West

Denis Seger is a 25 year veteran of successful advertising sales, having represented magazines and web sites in the pharmaceutical, motorcycle, and travel industries.
Denis began his career as a caddy at Hacienda Country Club in La Habra , California

He is a graduate from California State University , Fullerton and is based in
Carlsbad , California.

Patrick Quernemoen, Director of Operations Asia

Patrick is a member of the PGA of America and has been living in China for over five years. He currently is the Director of Golf at Topwin Golf & Country Club at the base of the Great Wall of China north of Beijing. Patrick has been involved in several activities growing the game of golf in China over the past five years including instruction, tournament organization and golf club management. Prior to living in China, Patrick was the Head Golf Professional at Windermere Golf Club in Atlanta, GA. He has experience at eight golf clubs in the United States and over sixteen years of experience in the golf industry. Patrick holds degrees of Professional Golf Management/ Marketing and M.B.A. from Mississippi State University.